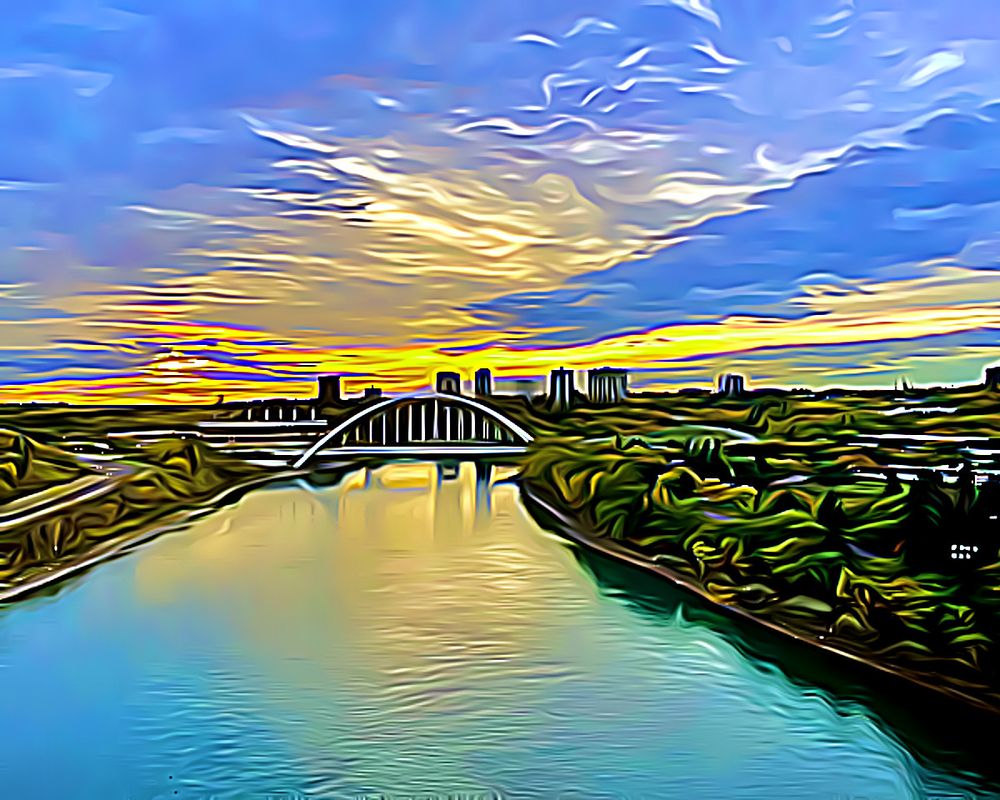 Art for Ukraine
A collaboration by Dr. Darren Markland and DKGray
An accidental online art collaboration. 
Taking the photography of Dr. Markland, Dave has messed them up in various painting styles. 
Popular on Twitter, demand for prints spurred this collaboration to raise money for humanitarian relief in Ukraine. 
All proceeds raised will be donated. 
Debut solo record: Dancing in the kitchen
It was a sweet and loving thing.
Music on, me busy making dinner, her arm would wrap round me, spin me around and off we would go; two turns around the kitchen before back to cooking. 
That was my Holly and a most clear and joyous memory of her and I, and the love we shared together.
Inspired by that memory, I wanted to create a soundtrack to the beautiful, random, spontaneous moments of sweetness that make up loving relationships.
I could not have made this record without my friend and industry legend Miles Wilkinson. Having Miles make you a record is like getting Hitori Hanso to make you a sword. I am honoured at the time, love and attention that he put into these songs.
Recorded, mixed and mastered at DanLyn Studios, Edmonton.
Music and lyrics by DKGray
Produced by DKGray and Miles Wilkinson.